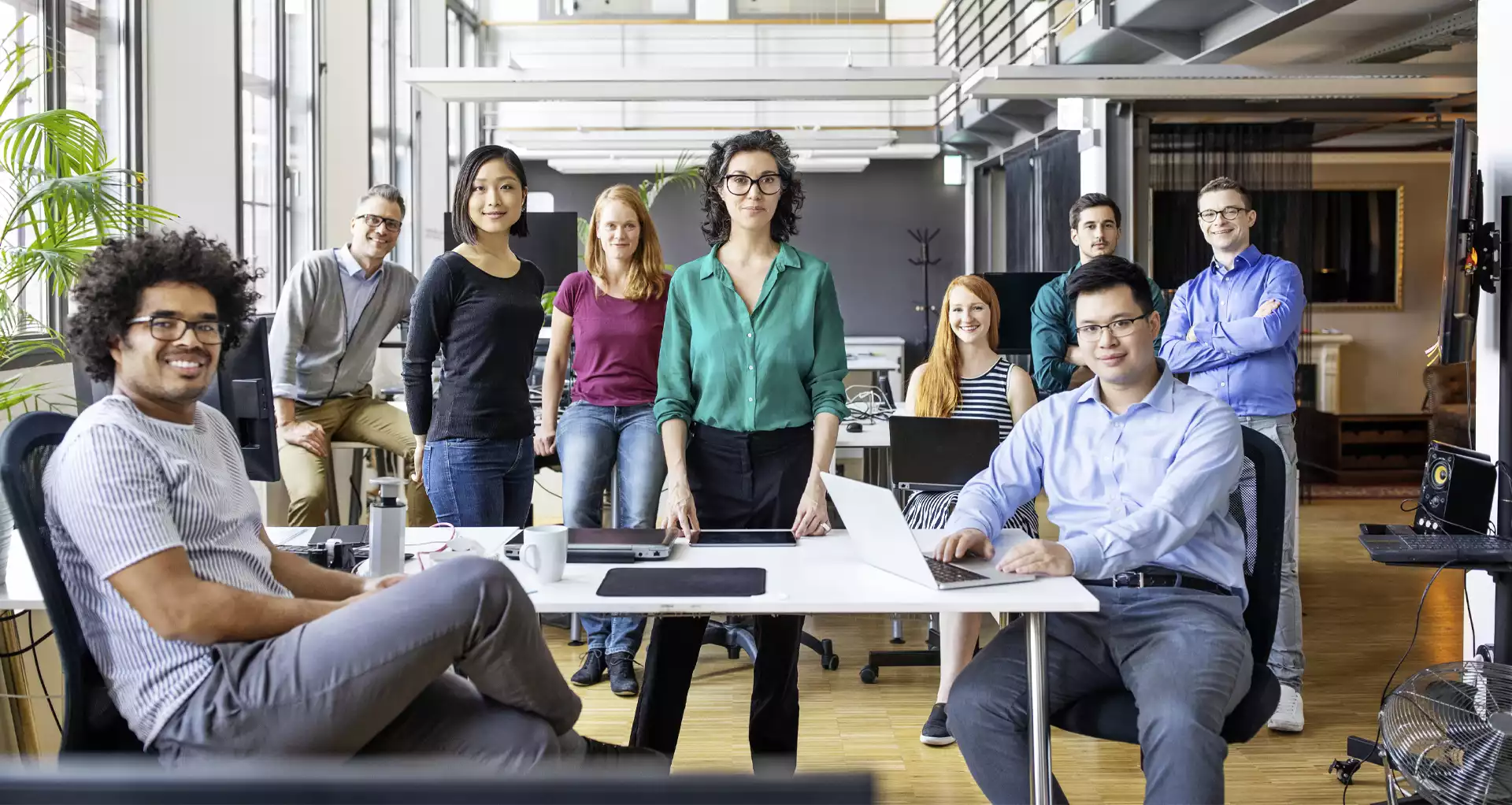 Transform your business and innovate faster with these solutions.
Whatever the industry, transforming businesses into digital enterprises
Various paths can be taken in the journey of digital transformation, and this can have a significant impact on your business. Bringing strategy and execution together, using technology to accelerate innovation, incorporating intelligence, and leveraging the cloud as a means of improving employee and customer experiences are all essential.
Strategic Consulting
Struggling with the move to Cloud services? We know the pressures come from all sides as costs are heavily scrutinised, tools and technologies have passionate engineers in every corner, and the process of form over function is challenged on a daily basis. These demands in an environment where a new services appears almost every day, a new working mode, 'Agile, DevOps, BiModal', sees executives scrambling to understand how your business responds; the Function 10 Consulting team can help plot the course and are committed to building your team a pragmatic and tangible vision.
Technology Health
Our review provides a full analysis of critical components in business enabling solutions. We understand that each deployment delivers a unique proposition to every individual business. Our approach extends beyond the regular operational review frameworks; we seek to ensure the maximum utilization is derived from your investment in IT products. Working with your team our consultants share their experience to diagnose and capture pertinent configuration details to build up a picture of the technology landscape. Our consultants will use a combination of diagnostic and visualisation technologies, vendor support applications, and inherent utilities, to develop understanding of the current state deployment within your business. Feedback and critical findings will be immediately provided; meanwhile findings will be detailed together with prioritised recommendations in an easy to digest report and summarized into a presentation pack that will be discussed with you in an open workshop.
Cloud Architecture
From on-premise to hyper-scale Cloud, Iaas or PaaS services; F10 Consulting have designed, built and migrated services across many platforms. With roots dating back to 2005 in the automated provision and purposing tools the team have maintained an ever growing experience pool with configuration driven, auto-scaling service design principles. As an AWS and Microsoft Partner, we maintain core skills in the growing capabilities of Cloud platforms and have an active development programme in Cloud hydration services.
IT Systems Transition for Acquisition and Divestiture
From acquisition of brands to divestiture of multi-national business units, the team at F10 Consulting have advised, designed and supported business transformation activities for more than the last decade.
With current engagements, supporting Merger and Acquisition activities in the Building sector, previous engagements have covered a broad set of industries including forestry, packaging, aerospace and marine engineering.
Application Development Support
The most recent service offering to the F10 Consulting stables, support for Application Development initiatives. At the framework, strategy and sponsor management level the team provides mentoring, coaching and experienced based learnings to organisations seeking to improve the run-rate, quality, and management of development initiatives. At the opposite end of the spectrum, our Development team can bolster, support, or even out-source your development activity. With a focus on Agile, DevOps, micro-services development in Artificial Intelligence/Machine Learning and Natural Language Processing, our team of developers are constantly challenging the technical boundaries of modern application development.
Web Solutions & Technology Services
From a tentative landing page to a global online sales channel, our team have the know-how and experience to guide you along the journey.
From our 'First Step' solution that provides small businesses who are focused on imagination, with a corporate Facebook™ and landing page site; our Function 10 Consulting team will work with you to grow your business and online channel knowledge, supporting your goals and aspirations.
We partner with a number of SaaS providers to help bring you the solutions that will transform your online business engagement and accelerate your presence across social networks and connected services
Scaling teams for projects to deliver goals in an effective manner isn't most companies core strategy; ensuring the goals are met, is. With decades of experience the Function 10 Consulting team are committed to providing our customers with the right talent, technology, and visibility to deliver your customers the vision you desire, when you need.
Our teams can help from inception through to operation, providing engaging and stimulating support, ensuring successful delivery of the vision as well as your product.
Cloud Back-up & Recovery
Many small businesses are not aware or prepared for the detrimental impacts that data loss can have on their operations. Data loss affects 32% of businesses, with accidental or malicious deletion accounting for 71% of situations. Office 365 does not natively prevent this loss. According to a recent survey by Kaspersky Labs, the average cost for an SMB data breach was $120,000, a 36% increase since last year.
Cloud backup can help mitigate these risks.
Infrastructure for Remote & Hybrid Workplaces
When the pandemic began, we quickly realised that there was a need for high quality technology solutions to cater to the rapidly evolving Covid-19 environment. With increased remote and hybrid workplaces, and greater pressure on businesses to expand into the homes of their teams, we launched our brand and two critical solutions:
Our key personnel have over 50 years joint knowledge and experience developing solutions for our customers and customising products like O365 to unique business needs.
DNS Management
We provide full-service DNS management with delegated record management and an emphasis on email security.
Yet this component is often overlooked and forgotten, until something breaks. F10 partners with the world's fastest and most reliable public DNS resolver* and multiple global registrars to provide an enterprise-grade authoritative DNS service that offers the fastest response time, unparalleled redundancy, and advanced security with built-in DDoS mitigation and DNSSEC.
Next Steps
Get answers to your questions.
Our clients turn to us to help them reimagine ways of working with technology.